On Tuesday 8, Wednesday 9 and Thursday 10 February 2022 Career Services of Utrecht University organized the Career Days. 3 days where ambitious students, companies and organizations connect. The Careers Day offers a multidisciplinary academic platform to create the optimal match between students and your organization or company.
Your name and brand will be promoted with students through participation, mailings and social media. Students take part to orient themself about the possibilities on the job market. In addition many students are looking for an internship or starters job, depending on their study phase.
There are more than 36,000 students studying at our university in 7 different faculties with 54 undergraduate programs. Each year there are over 6,000 graduating students. Among them are 400 IT graduates, 600 economists, 250 doctors, 700 lawyers, 700 psychologists and 600 humanities graduates. About 2/3 of the participants of the Career Days are master's students and 1/3 are third-year bachelor's students. These students are very curious about opportunities such as internships, traineeships, and entry-level jobs.
The Career Days are university-wide. This means that we have participants from all 7 different faculties of Utrecht University. We therefore like to invite companies that jointly appeal to the broadest possible group of students. Curious if your company is suitable for this? Send us an email!
For more information, please contact us at info.careersday@uu.nl.
Programme (from last year)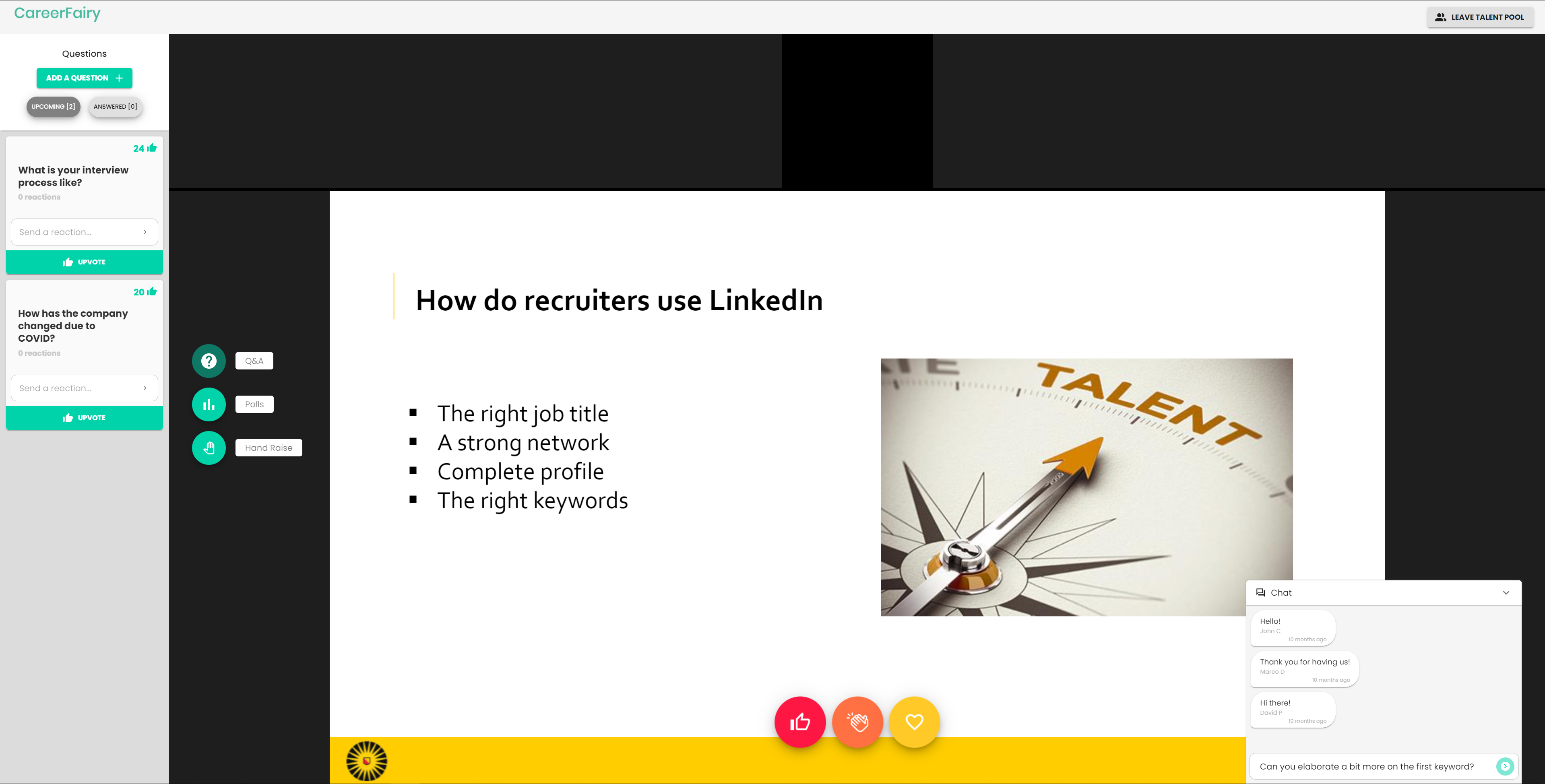 Company presentations | 8 + 9 February 2022
In consultation you will get a timeslot assigned where you have 45 minutes to give a presentation about your organization and answer questions of students. We are using an online platform with important functions that will make the presentations more relevant and interactive.
Students value the combincation of learning something and on the job information.
*Company presentation of 45 minutes
*Time slot in consultation
*Creative interaction with students
*Participation lists, Talent Pool, LinkedIn profiles
*Included in mailing to 25,000 students
Interested in the Career Days?
The 2022 edition is finished
Does your company want to participate in the 2023 edition? Then you can mail us in September 2022 to join the selection.