On Thursday 11
February 2021 Career Services of Utrecht University organizes her 14th Careers Day. A day where ambitious students, companies and organizations of multiple disciplines get to know eachother and get connected. The Careers Day offers a multidisciplinary academic platform to create the optimal match between students and your organization or company.
Your name and brand will be promoted with students through participation, mailings and social media. Students take part to orient themself about the possibilities on the job market. In addition many students are looking for an internship or starters job, depending on their study phase.
Interested in the Careers Day?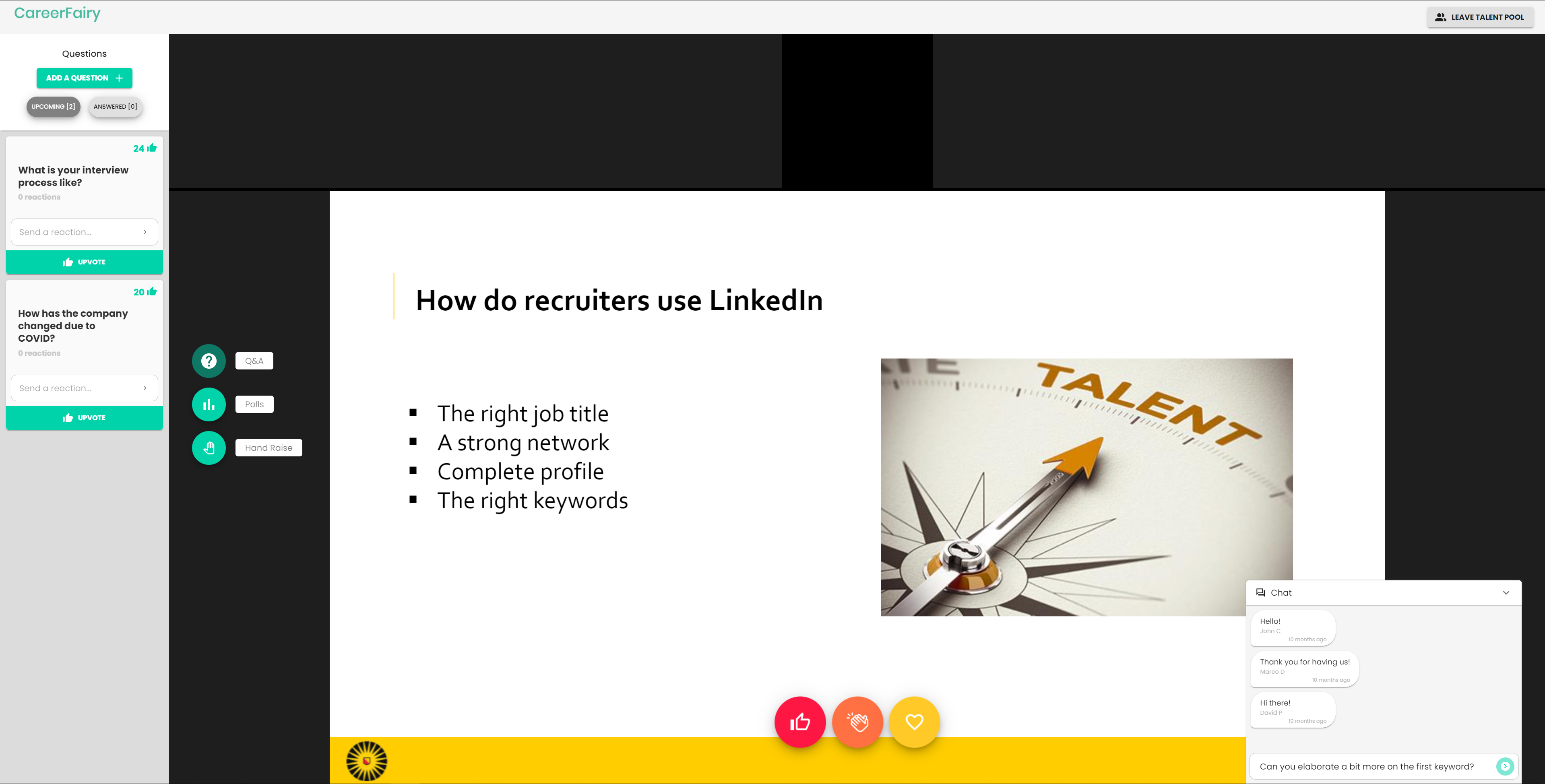 Company presentations
In consultation you will get a timeslot assigned where you have 45 minutes to give a presentation about your organizationand answer questions of students. We are using an online platform with important functions that will make the presentations more relevant and interactive.
Students value the combincation of learning something and on the job information.
For more information contact us via info.careersday@uu.nl.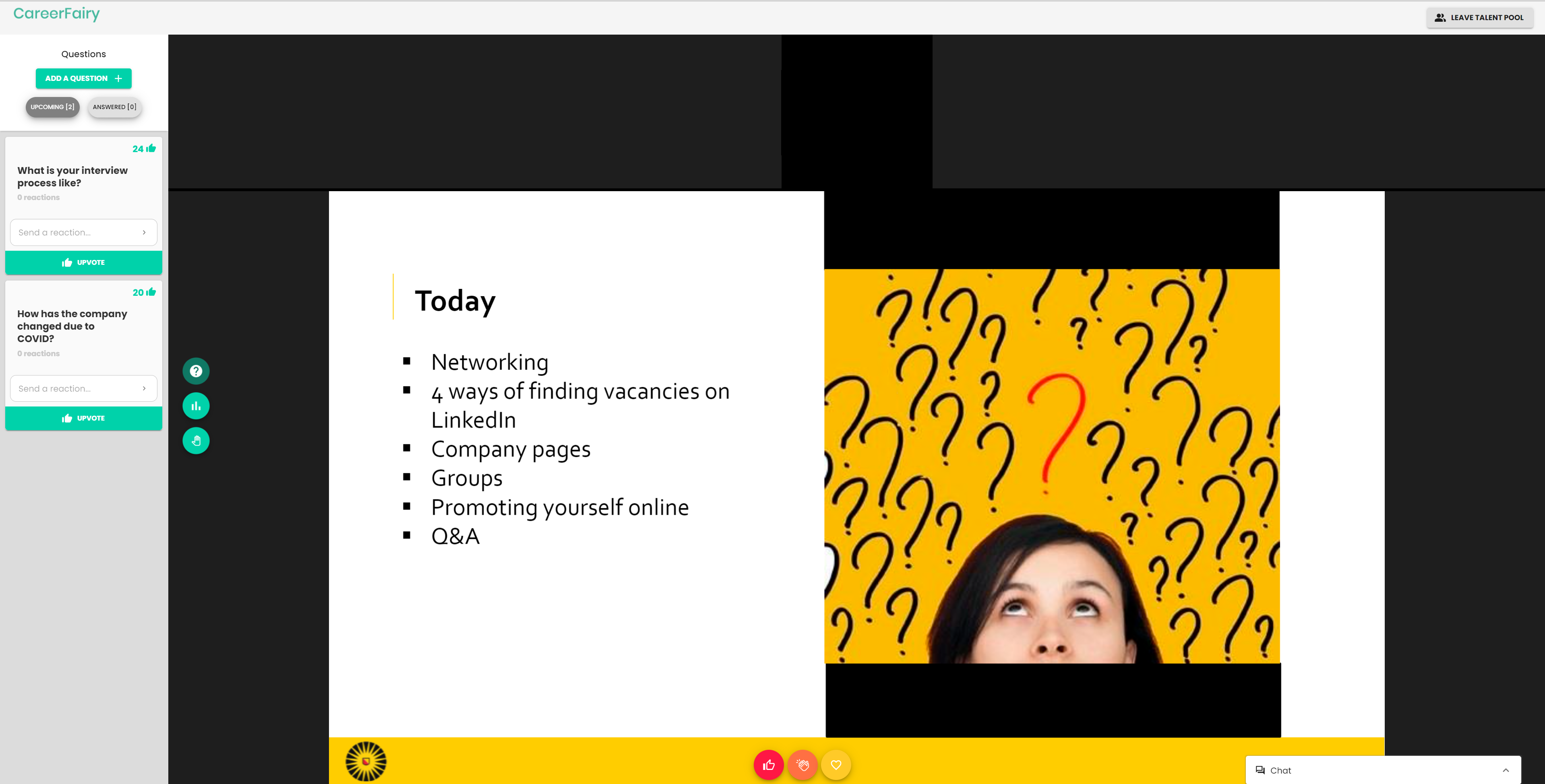 Contact with the student
Do you want to talk to students in person? Students have the option to register for your 'Talent Pool'. After the event you can contact these students.
You can also send us an e-mail at info.careersday@uu.nl.
Address: Bestuursgebouw, Heidelberglaan 8, 3584 CS Utrecht
Post address:
Postbus 80125, 3584 CS Utrecht

The Careers Day is organized by Utrecht University. Fill in the contact form.

The Careers Day is a yearly event for Utrecht University students.