On Tuesday 8, Wednesday 9 and Thursday 10 February 2022 Career Services of Utrecht University organize the Career Days. 3 days where ambitious students, companies and organizations connect. The Careers Day offers a multidisciplinary academic platform to create the optimal match between students and your organization or company.
Your name and brand will be promoted with students through participation, mailings and social media. Students take part to orient themself about the possibilities on the job market. In addition many students are looking for an internship or starters job, depending on their study phase.
Interested in the Career Days?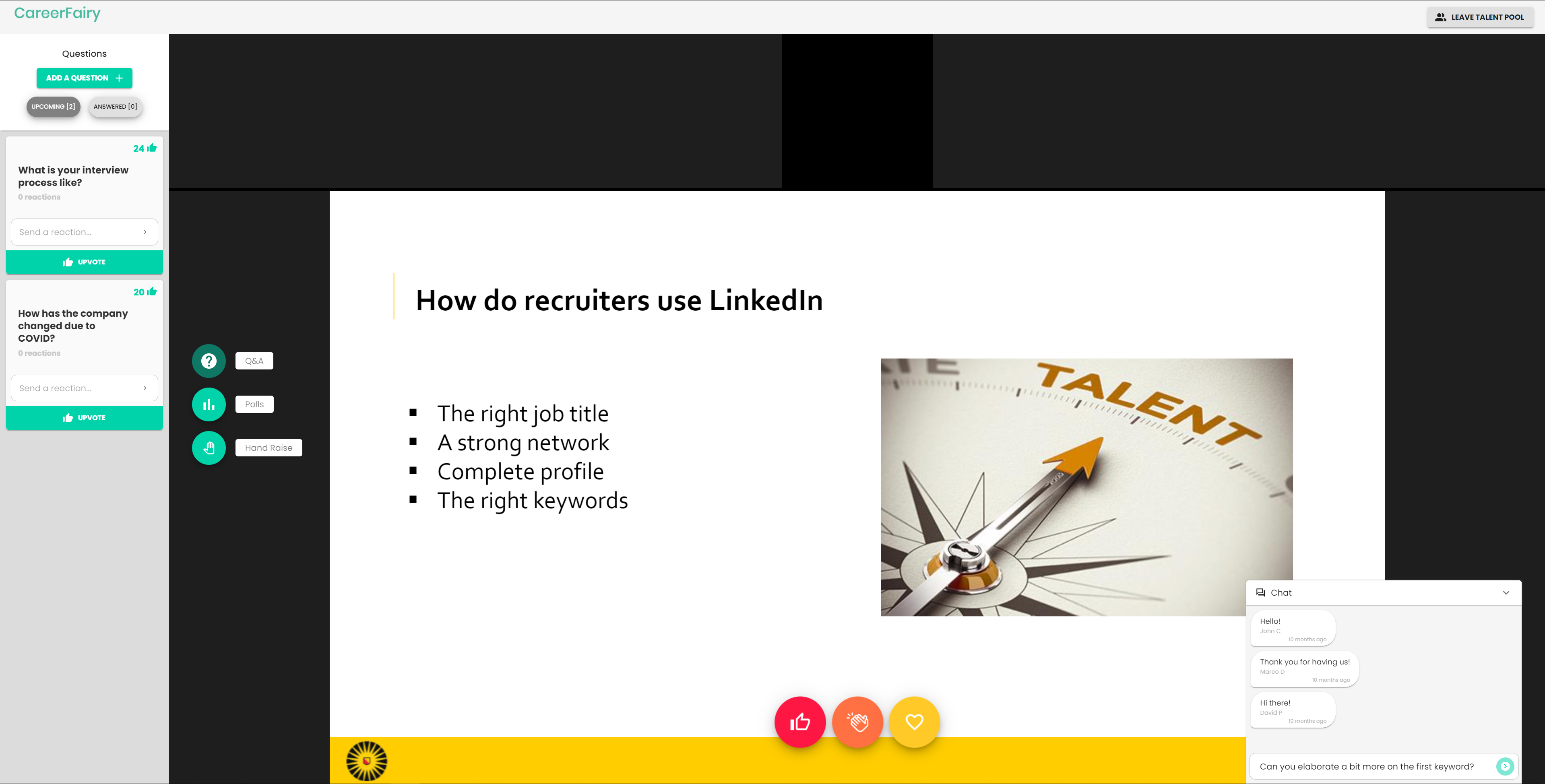 Company presentations
In consultation you will get a timeslot assigned where you have 45 minutes to give a presentation about your organizationand answer questions of students. We are using an online platform with important functions that will make the presentations more relevant and interactive. Students value the combincation of learning something and on the job information.
For more information contact us via info.careersday@uu.nl.