On Thursday 11 February 2021, Utrecht University's Career Services its 14th edition of the Careers Day. A day that allows ambitious students, companies and organisations of several disciplines to get to know each other and establish connections.  The Careers Day offers a multidisciplinary academic platform to find the perfect match between students and your organisation or company.
Your name and brand will be better recognised by students by participating in the Careers Day through email newsletters and social media marketing and on the day itself. Besides that, you will meet many different students through the different parts of the programme. Students take part to orient themselves to their possibilities on the job market. There are also students looking for an internship or a starters job, dependent on if they are a bachelor's or master's student.
Interested in participating? Leave a message.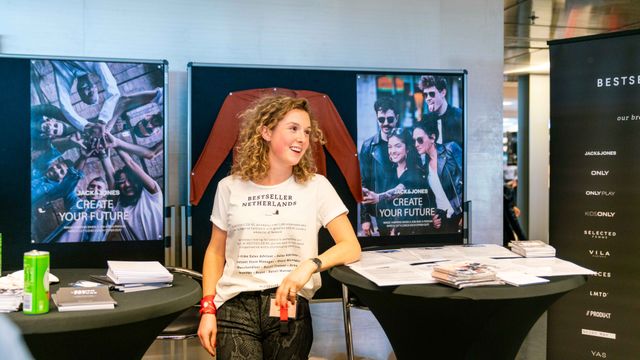 Company fair
On the company fair, you can create visibility for your brand and name. You will get your own stand and will be able to personally meet students and provide information about your internship and graduation possibilities or offer career perspectives for within your organisation. This is an excellent opportunity to present everything your company has to offer and meet a large number of students in an informal way.
The space per stand shall be 3 by 2 meters. Of course, you may bring your own promotion materials (flyers, banners, etc.) as long as this fits within the previously mentioned space.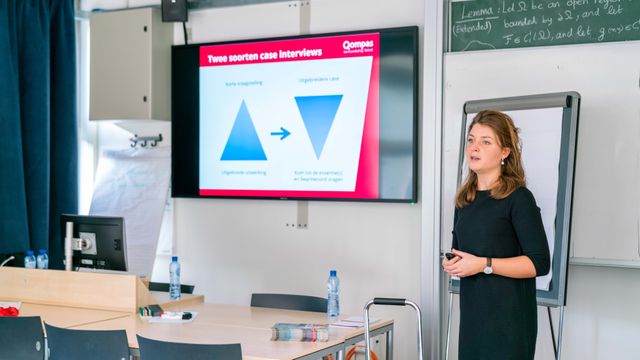 Workshops
Do you want to attract students using a more substantive approach? You can invite a selected group of students for a workshop of 60 or 120 minutes. Students appreciate the combination of information and real-life practice. First, a short presentation about your company or organisation and then a practical case or exercise that makes them practice a professional skill that is important within your organisation, such as pitching, giving feedback or negotiating. The workshop spaces offer the capacity for 20 to 100 students.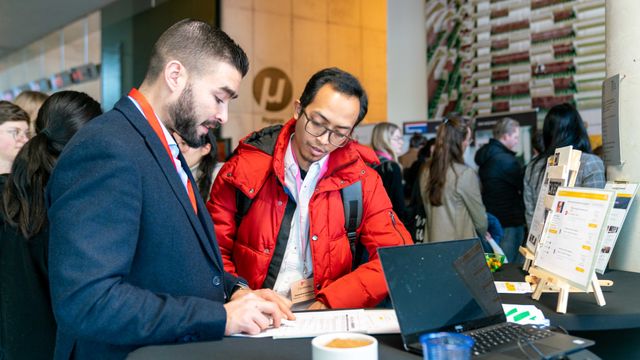 Individual interviews
Do you want to talk to specific students personally? That is possible by reserving a number of individual interviews. You will be assigned a location and students can sign up for this. At the sign-up students send their LinkedIn profile and CV. After this you can make a selection of students and invite them for an interview.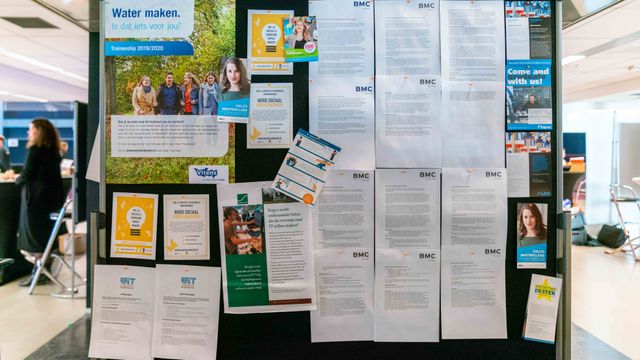 Vacancies board
You can stick your vacancies and internships on the vacancies board standing in the middle of the Company Fair. If you wish to make use of this, send your vacancies to us by email beforehand, or print them and take them to the Careers Day.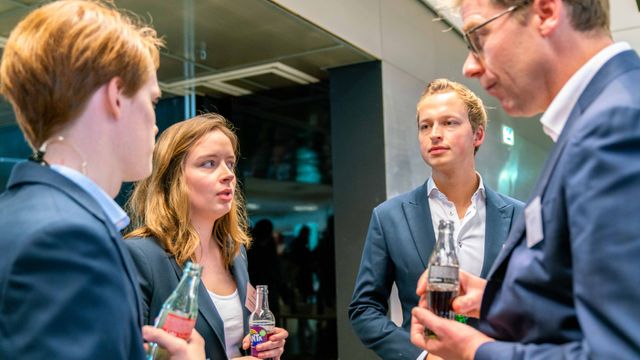 Tailored package
If the above-mentioned options do not fully satisfy your needs, it is possible to contact us about this. We will be more than welcome to help you explore other possibilities. A few extra's could be:
Extra promotion of your organisation/company on our website and/or social media.

Using extra promotion materials on the Careers Day.
You can also send us an email at info.careersday@uu.nl.
Visiting address: Bestuursgebouw, Heidelberglaan 8, 3584 CS Utrecht
Postal address:
Postbus 80125, 3584 CS Utrecht

Careers Day is organised by its own board. Fill out the form to contact this year's board.

The Careers Day is a yearly event organised for students at Utrecht University.