Every year, the Careers Day is organised for all students and alumni of Utrecht University. Through this day, the organisation of the Careers Day wants to help you gain insight into your career options (internships, side jobs, traineeships, starters jobs). For every student, no matter which study programme or study phase, there will be interesting organisations present.
At the Careers Day, there are several possibilities of getting in contact with the organisations present. You can meet recruiters at the company fair, take part in a workshop and/or sign up for a personal interview with recruiters. You can also do a cv check, have a professional photo taken for your CV or LinkedIn profile or request advice for your thesis. Careers Day 2021 is a unique chance to broaden your career perspectives. And above all, taking part is free!

Are you interested? More info will be added soon!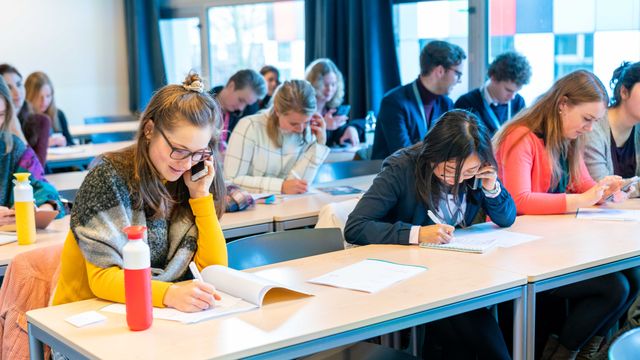 Workshops
Meet organisations and discover their possibilities. What is it like to work at a certain organisation? What does a consultant have to deal with? And what makes the municipality disruptive?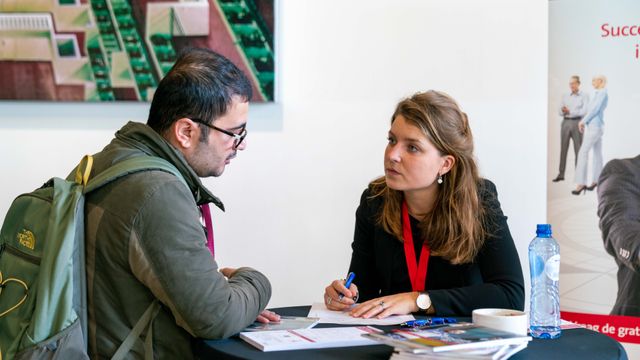 1-on-1 interviews
Have a chat with a recruiter! In 30 minutes you will talk about internship, job or traineeship possibilities or a specific vacancy.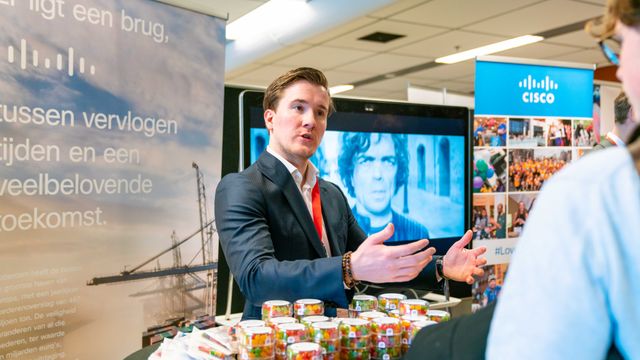 Company fair
In the afternoon, there will be a company fair where organisations are represented with stands. Talk to organisations in an informal way and get to know more about what they have to offer.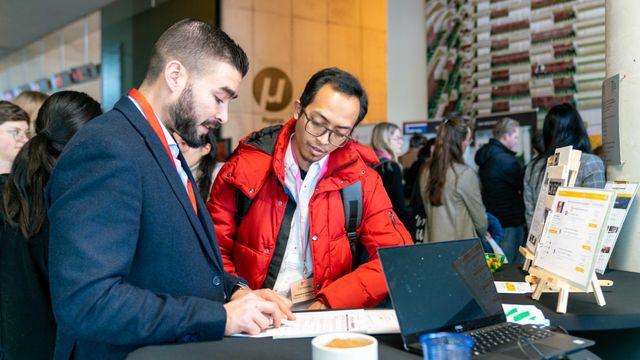 CV plaza
At the CV plaza, you will have the opportunity to have your cv checked by Career Services, Qompas and De Carrièrebus. You can also have a professional photo taken for your CV or LinkedIn profile. Don't for get to bring a copy of your CV!
It is not yet possible to become a volunteer. Are you interested? Please contact us and we'll put you on the list.
Frequently Asked Questions
How can I sign up for the Careers Day?
You can sign up via this website!
Until when can I sign up for the Careers Day?
Sign-ups will be open until the day before the event. However, please note that workshops and individual talks close sooner or might be full.
I have not received a confirmation of my registration. What now?
First of all, check your spam folder in your email inbox. If you can't find the confirmation email there, send an email to info.careersday@uu.nl. Mention your name and the activities you signed up for and we will help you with your registration.
Is there a dress code?
It is up to you to decide how you want to present yourself.
What should I bring to the Careers Day?
The only thing you have to bring is your confirmation email. In this email, we sent you a QR code that we can scan when you register on the day itself. You will then receive a badge so that recruiters can recognize you.
Where will the Careers Day take place?
The Careers Day will take place in the Educatorium and Marinus Ruppert building.
I would like to become a volunteer? Is that possible?
That sounds great! You can sign up as a volunteer on the 'for students' page on this website.
Is there a cloakroom?
Unfortunately, there is no cloakroom for participants.
"The best way to predict the future is to create it"
You can also send us an email at info.careersday@uu.nl.
Visiting address: Bestuursgebouw, Heidelberglaan 8, 3584 CS Utrecht
Postal address:
Postbus 80125, 3584 CS Utrecht

Careers Day is organised by its own board. Fill out the form to contact this year's board.

The Careers Day is a yearly event organised for students at Utrecht University.